Sharing projects
NetMorph supports P2P style eToys Project sharing.
You can publish your eToy projects even without SuperSwiki servers.

To publish your project, just push the 'Publish' button in the NetMorph flap.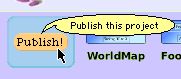 You can enter name, author, etc.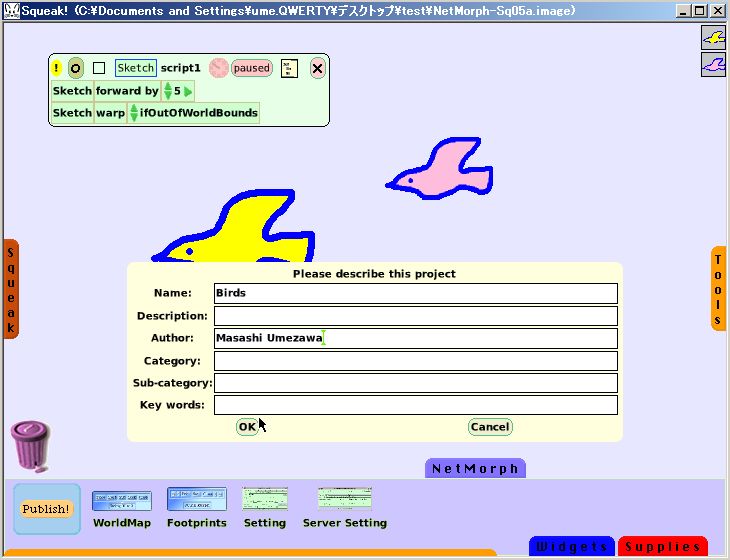 Projects will be saved to a local folder - default is "(Your image name).Projects" folder.

From a peer's image, your friend can select "load remote project...".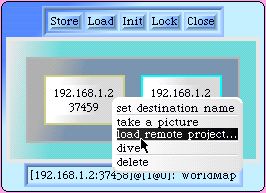 It will bring up a new ProjectLoader dialog.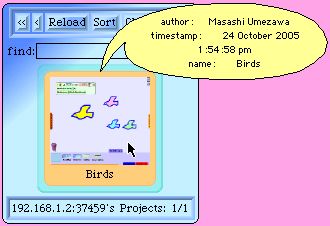 Your friend can enter your project via pop-up menu.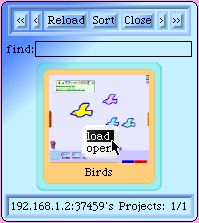 ---
Links to this Page
Instructions last edited on 24 October 2005 at 2:58:03 pm by 192.168.1.2
What is WorldMap? last edited on 24 April 2006 at 11:07:19 pm by 192.168.1.8